PLAY THE GAME ON ANY WEBSITE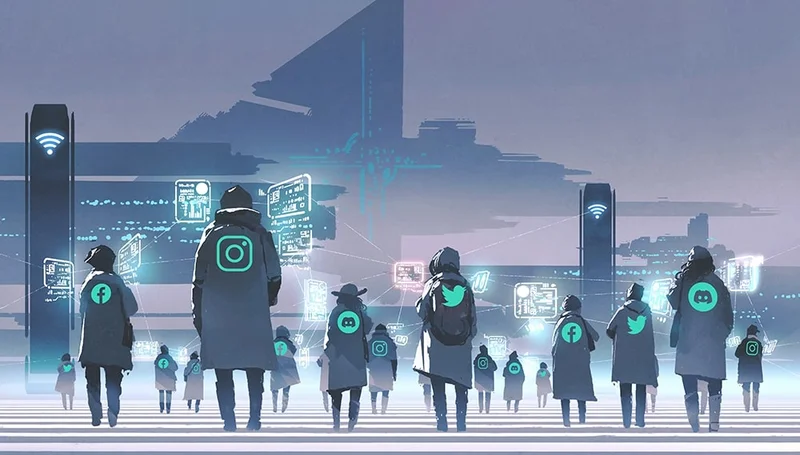 Continue reading the story of Dedalium...
Dedalium: Augmented Web RPG online game
Online RPG
Dedalium transcends beyond the realm of a standard browser game - it's a highly immersive online RPG, a web RPG that breathes life into your gaming adventures. Within Dedalium's virtual realm, you'll experience a browser RPG filled with captivating escapades and looming threats, all navigable from your home's comfort with a standard web browser.

As a free online RPG, Dedalium empowers you to architect your unique character, develop your skills, and embark on monumental quests with other enthusiastic players worldwide. The online community of this RPG online not only offers boundless exploration but also invites you to collaborate in grand quests and epic battles.

You're free to indulge in Dedalium on its website or integrated into your preferred sites; this browser RPG is absolutely free. All you need to step into this thrilling RPG online world is an internet connection and a thirst for adventure.
Browser extension RPG
The thrill of playing Dedalium is now at your fingertips, courtesy of a user-friendly browser extension that allows you to enjoy this unique online RPG on any website you visit. With Dedalium's elements blending into your browsing spaces, this free online RPG seamlessly converges your gameplay with your digital routine. You can keep up with your quests and expeditions, whether stationary or on the move.

Experience the command of an RPG online with Dedalium, where you have the ultimate control over your gaming experiences. You can take a break from playing at any moment and resume later without losing progress. Restrict Dedalium's appearance on specific sites with just a few clicks. Overall, the online RPG format and accessible extension make Dedalium a prime choice for an immersive, customizable RPG games online.
Gear Up and Battle
In Dedalium's realm, your prowess as a player hinges on your skill to select and enhance your gear effectively. This online RPG allows you to kickstart your journey with initial gear, leveling it up as you conquer missions and vanquish foes. Gearing up gives you an edge in battles, bolstering your chances of surmounting the challenges lurking in your path.

But gear isn't the only way to gain supremacy in Dedalium. This autobattler browser RPG also offers mystery boxes with potential to contain potent gear and valuable items. With luck and strategy, you can obtain equipment that makes you nearly invincible in battle.

Success in this autobattler web RPG isn't merely about superior gear. You also need to master an effective attack strategy to crush monsters and other players alike. The art of combat is integral to your triumph in this exhilarating auto-battler online RPG.
Earn Dedalium
In the online RPG world of Dedalium, the primary in-game currency fittingly carries the same name. There are multiple ways to earn Dedalium, including vanquishing enemies, plundering from other players, and dispatching your network guardian on expeditions. These methods provide numerous opportunities to accumulate wealth and procure new gear, enhancing your RPG games online experience.

But Dedalium's economy isn't confined to in-game activities. As an internet RPG, Dedalium can also be unearthed across the internet with the browser extension. This implies you can earn Dedalium even while passively browsing your favorite websites. The dynamic and rewarding online gaming experience that Dedalium offers makes it a top choice for players seeking a flexible approach to in-game currency.
Adventure Mode
At the core of Dedalium's gameplay lies the Adventure mode, a pulsating heart that pumps out thrilling RPG online challenges and rewarding experiences. This auto-battler RPG mode sees you locking horns with a diverse range of creatures, each promising unique rewards upon defeat. Whether you're on a mission to upgrade your gear, earn more Dedalium, or sharpen your battle skills, the Adventure mode caters to all ambitions.

However, the ultimate hurdle in Dedalium's Adventure mode is vanquishing the final adversary, Spamicus Wildpost. As an auto battler internet RPG, Dedalium throws down the gauntlet for you to conquer this formidable foe. Succeeding requires a blend of skill, strategy, and perseverance, presenting the ultimate test of your prowess in this battler RPG.
Battle Against Other Players
Besides its Adventure mode, Dedalium extends its battlefield to player vs player matches in an online browser RPG setting. This exhilarating feature lets you pit your skills against other global players, opening up endless possibilities for fun and excitement.

Dedalium's extension games feature two modes of combat against fellow players: friendly and ranked matches. Friendly matches serve as an excellent training ground to test your weapons and strategies, all without staking your hard-earned Dedalium. On the other hand, ranked matches raise the competitive stakes, allowing you to vie for the top spots on the season's leaderboard. Victory in a ranked match may even grant you the chance to pilfer Dedalium from your rivals, turning every fight into a high-stakes, adrenaline-filled experience.

As an auto-battler web RPG, Dedalium's extension games offer players a handy and accessible means to delve into online gaming, without the hassle of intricate software installations or downloads. Regardless of whether you're in for a quick duel or a long-term competitive challenge, Dedalium's extension games cater to all gamers. So why wait? Log in and commence your auto battler journey today!
Mobile App
If you're looking for a free browser RPG that you can play on the go, then Dedalium is the perfect choice. With its online game extension, you can access the game from any device with an internet connection, whether it's a desktop computer or a mobile phone.

To play Dedalium on your apple phone, simply download the app addon on the Apple App Store, and you'll be able to dive right into the game's exciting world of adventure and combat. An app for the Google Play Store will come soon. Alternatively, you can access the website from any mobile device and start playing immediately, without the need for any downloads or installations.

As a web RPG, Dedalium offers players the chance to experience an immersive and engaging online gaming experience, all without having to spend a dime. So whether you're looking to battle fierce monsters, explore mysterious dungeons, or compete against other players in ranked matches, Dedalium has everything you need to scratch your RPG itch on the go.
Internet RPG
Overall, Dedalium is an excellent browser game that you can enjoy anytime and anywhere. It's also compatible with all browsers, making it accessible to all players. Download the browser extension game and transform everything into an RPG game. All websites are now a part of the game, where you can fight monsters, compete with other players, find unique items, and do much more while you continue to browse the internet. Leave your guardian on an expedition to fight on your behalf even when you're busy.