How to Play Dedalium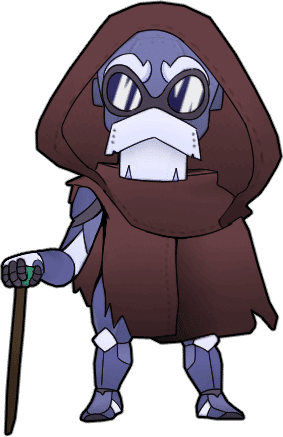 Thanks for being an early adopter and helping us shape the game!
Dedalium works with an innovative game-play where a browser extension allows you to play the game on any website.
Read the following tips to get the most out of the game and not be disrupted by it.
Game overview
Decide your strategy
First of all: decide your attacks on the skills page. These will be the attacks your network guardian will be using in battles.
Customize your guardian
Go to the customize page for changing your network guardian gear. If you don't have extra pieces, don't worry, stay aware for loot boxes!
Fight in the adventure mode!
Fight in the adventure mode on the dedalium website without the need of the extension and earn unique rewards.
Fight other players
Challenge other players on the pvp page. If you reach a certain gear level you will be able to compete on the ranked mode and steal dedalium from others.
Fuse your gear
Fuse your gear to get a higher rarirty on the crafting page. Some rarities require the same gear multiple times to be fused.
Configure the settings
You can go to settings at any time if you want to toggle sounds or notifications. There you can also change your language or blacklist pages so the game does not activate in them.
Upgrade your gear
Earn experience by playing battles and upgrade the level of your gear. The higher the level, the better the stats!
How to Use the Extension
Pin the Browser Button
Pin the Dedalium extension button in your browser so you don't miss anything! This will let you access the game at any time by clicking it

Check the popover
Use the extension popover to check your missions and quickly access the game-play
Pause the extension
Toggle the game status at any moment, just hover over the little tab located in the bottom left corner to pause and resume the game. Play only when you want. You can also remove this button
Collect as much as you can!
While navigating on any website you can randomly find Dedalium crystals. Collect them, climb the ladder, and get unique rewards. There are also some unique crystals courtesy of our sponsors that you can discover in our discord !
Find enemies on the Net
Stay aware and find enemies on the Internet. Play on any webpage at any moment!
Pause the extension
Toggle the game status at any moment, just hover over the little tab located in the bottom left corner to pause and resume the game. Play only when you want. You can also remove this button